VC Afterwork X George Marina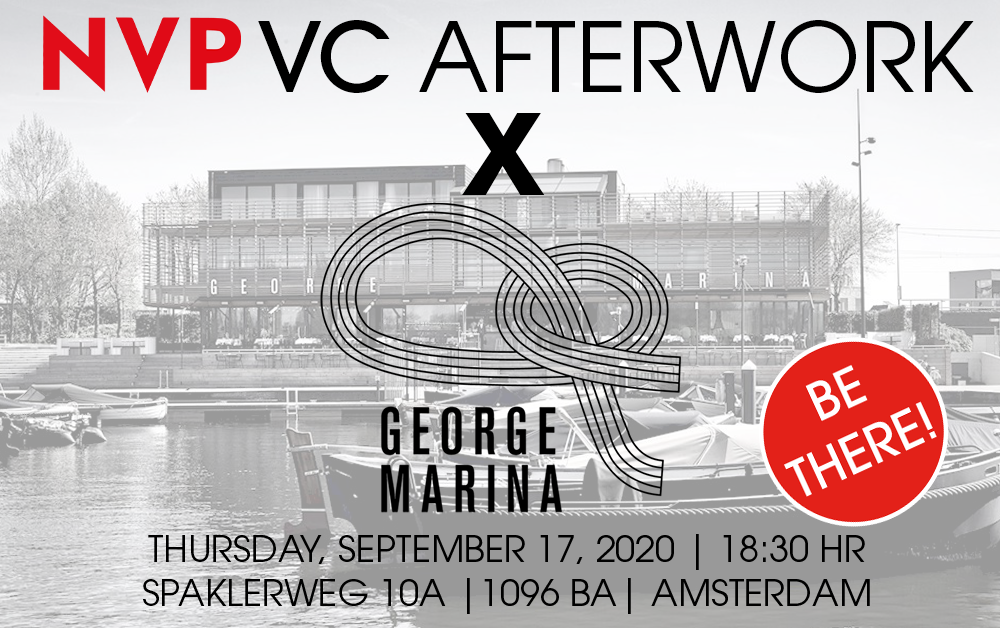 As you may already know, we launched our first "NVP Afterwork" event in December 2019. We were lucky to meet many of you at Mooie Boules in Amsterdam-Oost.
Given the success of last years' event, where we welcomed over 80 attendees (many thanks to all who were present!), we can't wait to welcome you at our next event. Which will be held on Thursday, September 17th from 6.30 p.m. CET at George Marina located at Spaklerweg 10A, 1096BA in Amsterdam.

We can't wait to see you (again)! So let's keep our fingers crossed that the sun will be out, so you can enjoy your drink on George Marina's beautiful terrace and catch up with your fellow Venture Capitalists!


We would like to point out that we follow all RIVM guidelines regarding the corona virus, in order to guarantee everyone's health as much as possible. In case of flu or fever symptoms, we kindly request you to stay at home.